Funeral Service is a Rewarding Career
If you are compassionate, sensitive to the needs and emotions of others and have a strong desire to help people, then becoming a funeral director might be an excellent career choice for you. There is always a need for well trained, qualified funeral service professionals.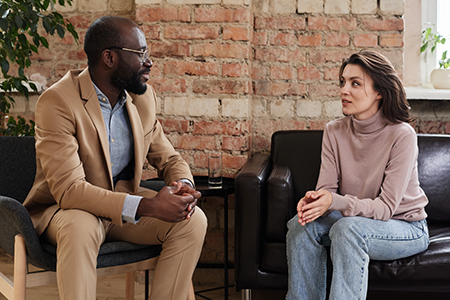 There are emotional and spiritual rewards for those who choose funeral service as a career as well as approval from the community. According to a Gallop Poll of consumers, funeral directors are ranked among the top ten most trusted professionals. Families rely on funeral directors for quiet support during times of emotional stress and advice on end-of-life issues. It is an honorable and vital profession that provides a needed service, which comes at one of the most difficult times in a person's life.
Funeral service is a career choice that appeals to men and women alike. In fact, more and more women are entering funeral service. If you are considering a career in funeral service, speak with several funeral directors in your neighborhood who will be happy to answer any questions you have.
What it takes
Patience
Caring
Attention-to-detail
Self-motivation
Reliability
Flexibility
Understanding, especially during highly emotional times
A desire to help others